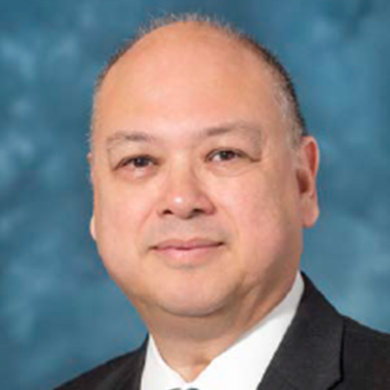 Christian A. Garcia
Executive Vice President and Chief Financial Officer of Visteon
Christian Garcia leads all financial activities for Visteon, including accounting, treasury, tax, audit, investor relations and corporate development.
Garcia has more than 30 years of financial experience and has held a variety of leadership roles of increasing responsibility in the energy, software and consulting, and business equipment manufacturing industries. Before joining Visteon on Oct. 1, 2016, he was senior vice president, finance, and acting chief financial officer for Halliburton Company, a global provider of products and services to the energy industry. At Halliburton, Garcia progressed through leadership roles as senior director of corporate planning, vice president of operations finance, senior vice president of investor relations, treasurer, and chief accounting officer before being named acting CFO in 2015. He also held a series of senior financial positions with Landmark Graphics, a software and consulting provider that was acquired by Halliburton in 1996. Prior to joining Landmark Graphics, he worked at Bell and Howell and San Miguel Corp. in the Philippines in various roles.
Garcia also serves on the board of directors and chairs the board's audit and risk committee at Keane Group, Inc., one of the largest pure-play providers of well completion services in the U.S.
He has a bachelor's degree in business economics from the University of the Philippines, and a master's degree in management from Purdue University.