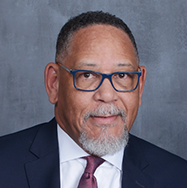 Eric Bruce
Senior Managing Consultant, Briggs & Veselka, Co.
Eric provides consulting engagement leadership for Briggs & Veselka, Houston's largest independent accounting firm and the third-largest independent CPA firm in Texas. His role includes assisting in business development and providing project management to the firm's various financial consulting projects for this rapidly growing public accounting firm.
Eric is a solutions-oriented financial executive experienced working with complex and diversified organizations. He has an exemplary record of performance and comprehensive experience directing all facets of financial management. With a reputation of integrity and effective combinations of leadership, interpersonal, analytical, and technical skills he has had success in assessing processes and complex systems; working with clients to implement controls that streamline operations and achieve organizational goals.
Prior to joining Briggs & Veselka, he was the Chief Financial Officer for Eagleridge Energy, LLC, an oil & gas producer and operator. There, he had primary responsibility for managing the company's finances, financial risks, treasury, cash forecasting, record-keeping, and financial reporting. In addition, he supported the CEO by providing input on capital structure, securing new funding sources and communicating with private equity ownership groups.
In addition to his financial leadership roles in industry, he has held leadership roles with "Big 4" public accounting firm PricewaterhouseCoopers. He is a Texas CPA and graduate of the University of Pittsburgh's Katz School of Business, earning an MBA in Accounting.
Eric has served as a Deal of the Year Judge for the Houston Chapter of the Association for Corporate Growth in 2018, 2019 and 2020.