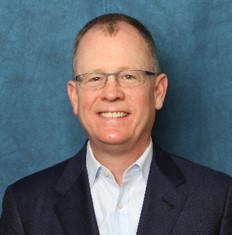 Mark Smith
CFO of Helmerich & Payne
Mark has twenty-five years of experience in the auditing, consulting and energy industries in the United States and Europe. Mark has been in the oilfield services drilling business for most of the last decade. He joined Helmerich & Payne as Chief Financial Officer on June 1, 2018. Mark's responsibilities include Investor Relations, Finance, Risk Management, Accounting and Tax. Prior to H&P, Mark served offshore driller Atwood Oceanics in several roles starting in 2009 until its acquisition by a larger competitor in 2017. Mark's roles at Atwood included VP Corporate Services, Chief Accounting Officer and Chief Financial Officer. Before that, Mark was a partner at Calvetti Ferguson, a Houston-based full-service accounting firm. Other experience includes PricewaterhouseCoopers and Arthur Andersen, leading attestations for public audit clients, as well as Gunn Partners Consulting, where he focused on improving the value of administrative functions.
Mark and his wife, Angela, have been married for twenty years having met in Houston. They have a dog, Audrey Pearl, and two cats – Neiman and Ranger Sam. The oldest and smallest pet, Neiman, is in charge of the Smith house. Mark and Angela enjoy dining out and travelling. They have each been to over 35 countries (not all the same countries) and 35 states (ditto). The Smiths are wine enthusiasts with particular likeness for and interest in wines from Mendoza, Argentina. Mark and Angela are also Porsche car hobbyists who have taken performance driving classes. Their Porsche Club involvement has taken them on scenic driving tours and introduced them to fun people.
Mark is a Certified Public Accountant and earned both his BBA and MBA from Baylor University. He serves on the Board of Child Advocates in Houston which speaks up for abused children and guides them into safe environments where they can strive.