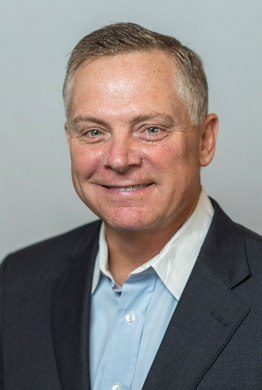 Rocky Dewbre
Former CEO of Empire Petroleum and Susser Petroleum and Director, Core-Mark Holding Company, Inc, Tank Owner Members Insurance Company, SHOPCO USA, Inc
Rocky Dewbre is a native Texan and holds a Bachelor in Accounting and Management Information Systems from Texas Tech University, a Master in Business Administration from the University of Texas in Austin, and is a registered Certified Public Accountant in Texas.
Mr. Dewbre has over 30 years of experience in public and private businesses in the energy, distribution and multi-unit retail sectors. From 2017 to 2019, Mr. Dewbre served as CEO of Empire Petroleum Partners, LLC, a motor fuel distributor serving over 1500 locations in 27 states with annual revenues exceeding $2.5B. From 2016 to 2017, Mr. Dewbre served on the board of directors and compensation committee for CST Brands, Inc. (NYSE:CST) until the sale of the company to Alimentation Couche Tard (TSX:ATD) for $4.4B. From 2014 to 2015, Mr. Dewbre served as Executive Vice President, Channel Operations of Sunoco LP (NYSE: SUN), which operated approximately 900 convenience stores and retail fuel sites and distributed motor fuel in over 30 states to approximately 6,800 sites. Prior to that, Mr. Dewbre spent 22 years in leadership roles at Susser Holdings Corporation (NYSE: SUSS) and Susser Petroleum Partners LP (NYSE: SUSP), including as President and Chief Executive Officer of Susser Petroleum Partners LP, until Susser Holdings Corporation was acquired by Energy Transfer Partners in 2014 for $2.3B. During his career at Susser Holdings, the company's revenue grew from $40 million to over $6.2 billion. which included 18 acquisitions, two rounds of private equity funding, an initial public offering, and a spin-off of the wholesale fuel business into a master limited partnership. Before joining Susser Holdings Corporation in 1992, Mr. Dewbre was a corporate internal auditor with Atlantic Richfield Corporation from 1991 to 1992 and an auditor and consultant at Deloitte & Touche LLP from 1988 to 1991.
Mr. Dewbre currently serves on the boards of directors of Core-Mark Holding Company (NASDAQ:CORE), Tank Owner Members Insurance Company, and SHOPCO USA, Inc.