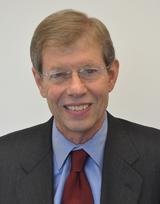 Walter Ulrich
President & CEO, Medical Bridges
President & CEO of Medical Bridges, a life-changing and life-saving non-profit serving the global poor by providing needed medical supplies and equipment to clinics and hospitals.
In 2018, Walter served as interim CEO of a company that provides financial services to the the poor laying the foundation to offer health care services to the same community throughout Texas. In 2017, he concluded his assignment as president and CEO of Houston Technology Center (HTC). HTC clients have created nearly 6,000 jobs and enjoyed $3.5 billion in funding and transactions.
Walter is a proven business leader adept at building value and driving growth. He was turnaround CEO at two companies, Procurenet in NJ and Mincron Software Systems in Houston, that subsequently had significant liquidity events.
Walter served as one of 17 founding members of the Governor's Texas Emerging Technology Fund Committee. He works closely with regional academic institutions and supports many community organizations. In 2014, Ulrich was awarded the prestigious NASA Silver Achievement Medal. The previous year, the Texas Black Expo bestowed to him their "Community Builder Award."
Walter has been CEO of several mid-sized companies, was previously an executive at Arthur D. Little, where he held leadership roles in the energy, financial, healthcare and information industry practices, and was a partner with Coopers & Lybrand. Coopers & Lybrand acquired the successful technology business he had founded and grown into a nationally recognized leader. Early in his career, he developed the first commercially successful email service at Tymshare in Cupertino, CA.
Mr. Ulrich proudly served his country in the US Marine Corps.