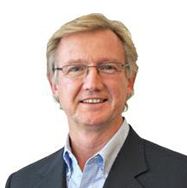 A. Kelly Williams
Director, Milestone Venture Group, Inc.
Kelly founded Milestone and serves as its Managing Director. He was responsible for developing the fundamental investment criteria and implementing the business plan by sourcing qualified acquisition candidates, evaluating targets, negotiating and closing purchases of portfolio companies, and being integrally involved in developing and implementing the portfolio companies' growth strategies. Kelly has participated in each portfolio transaction and post-acquisition monitoring for Milestone. He has also served as a member of the Board of Directors of each of the Milestone portfolio companies.
Kelly holds an Accounting and Finance degree from Texas A&M University, a Juris Doctorate from South Texas College of Law and a Masters of Law in Taxation (LL.M. Taxation) from New York University.
Kelly lives in Houston, Texas with his wife and five children. He serves on the Board of Directors of the Gulf Coast Chapter of the Juvenile Diabetes Research Foundation. Kelly is a very active outdoorsman who enjoys snow skiing, running, biking and golfing.